This fun little physics number in red Czech glass is the first I've listed in a while. What can I say? I've been busy!
I suppose the colors are better suited for winter and Christmas than summer, but I'm a rebel! I do what I want!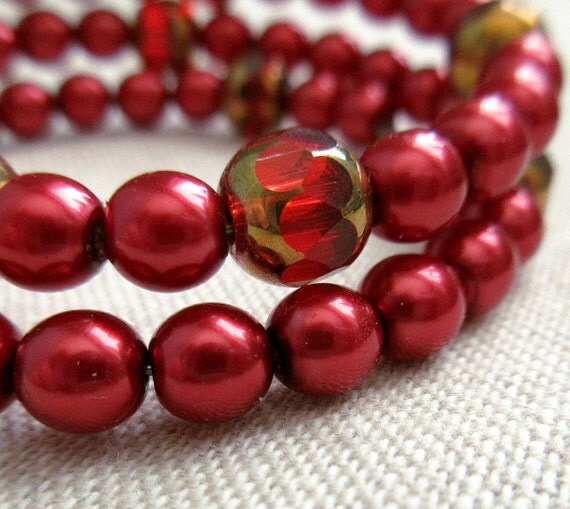 The spacer beads on this one are some faux cathedral beads I've had for ages. They were perfect for my project at the time (a necklace to go with my outfit for a wedding) but then I never used them again. I don't normally have a lot of red in my bead box, I suppose.
I've been back in the habit of memory wire bracelets again, too. They're fun and quick, but I think my next few projects should be some science necklaces. Maybe this one will get a matching choker? Stay tuned!