I'm really excited to announce that I'm all signed up for a basic metal working class at the local community college! Working with metal will be, I think, very rewarding in a way that sometimes beads-on-wire isn't: a deeper sense of artistry, a more intimate connection with the creative process, dealing with the rawest of materials. It also opens up for the possibility of more
men's jewelry
, as beaded stuff doesn't seem to be too popular with the menfolk. ;)
I'm so excited, in fact, that I drew some pendant/pin designs so I can get to work on stuff RIGHT AWAY! I'm sharing a sneak preview here. BONUS: some of my
real life handwriting
.
What say you, men? Would you put this thing around your neck?
(NB: The graph paper I used has quarter-inch squares, to give an idea of size and scale.)
The first idea I had was highly-abstract (though also still totally concrete) representation of
pi
. Using squares of different dimensions to represent numbers (a 1x1 square = 1, a 2x2 square = 2, etc), I could layer them to make a pendant that looked geometric and abstract on the face of it, but still contained a literal mathematical core. The idea went through a number of iterations: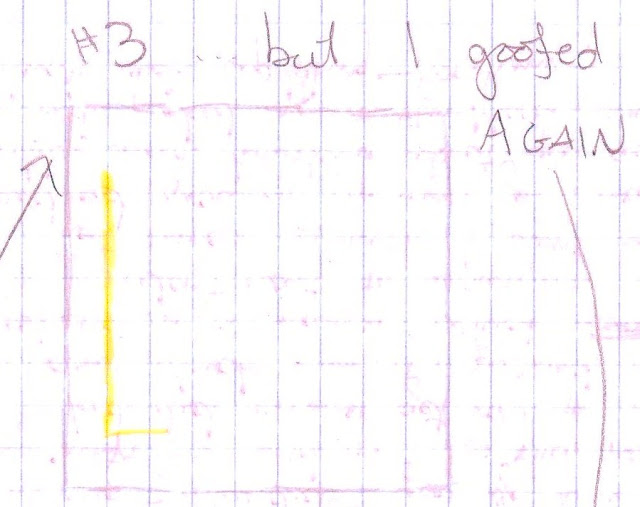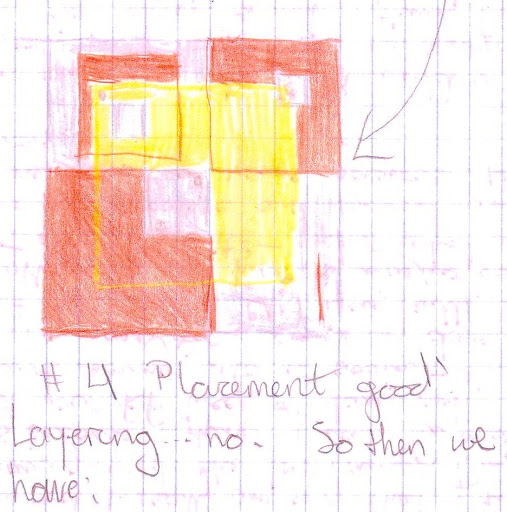 I would be working with brass, copper, and nickel, hence the color choices in the colored pencils. In addition to doing with
e
what I just did with
pi
(see the image before the jump?), I also sketched out some ideas for Fibonacci pendants. My favorite iteration is this one:
Classes start September 15th and run for about a month. By October I plan to have one of these guys at least partially done. Stay tuned!