I'm always on the prowl for neat science-inspired jewelry (besides my own, of course). Here are some of the best I've found recently!
I was totally stunned both with how creative the idea behind this bracelet is and gorgeous it ended up being.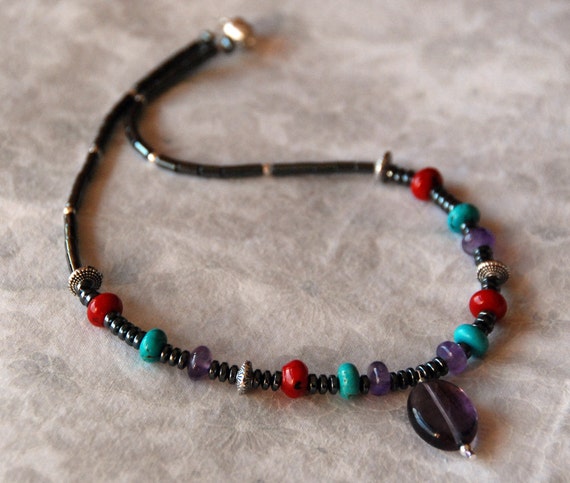 "Hydrogen? How is this hydrogen? I'm skeptical," you're probably thinking. I was too. Then I read the description:
Hydrogen gas, when excited, emits characteristic colors. The colors of the hydrogen spectrum inspire this necklace - violet amethyst, turquoise and red coral. Hydrogen has a "line spectrum:" the bands of color are very narrow, hence the use of rondelle beads. There are dark regions in between, indicated by hematite beads.
What an awesome and artistic depiction of an important chemical property!
If you want something a little more flashy, how about this Mars rover statement necklace?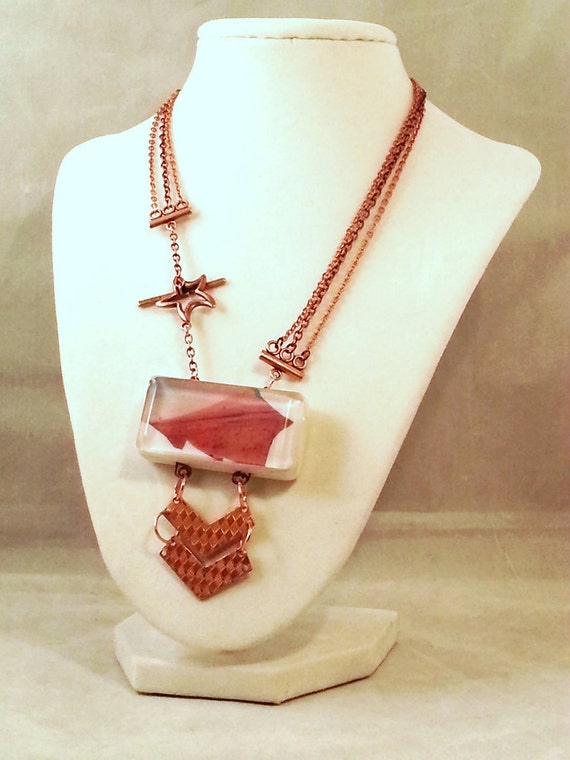 The image in the middle is a photo of Mount Sharp taken by the Curiosity rover. The copper chain and accent pieces are a perfect fit for the Red Planet.
If paleontology or biology is more your thing, here's a great, understated pendant for you from
Zibbet
:
In the end, though, I have to come back to astronomy. This solar system bracelet is just too cute.
I love how there's even the moon there, dangling off of the Earth!