Time for another weekly shop update! I'm getting near to the bottom of my stock, which means I need to sit down and do some crafting soon. But I've been keeping busy recently, between NaNoWriMo and a book club reading (yes, a book club! though sadly it's not one based on drinking wine, which I would still totally join, Natalie!), so I don't know if I'm going to have the spoons anytime soon. Yikes.
This bracelet was another stash-buster. I really love this color combination. It's bright but not too garish (I will grant maybe a little garish but that's just how it is with Swarovskis) and it reminds me
so much
of Mardi Gras. I'm not from New Orleans, I don't observe Lent (except as the occasional personal challenge), and I'm certainly not religious, but Mardi Gras cheers me up. I guess I like eating donuts and listening to Dixieland jazz?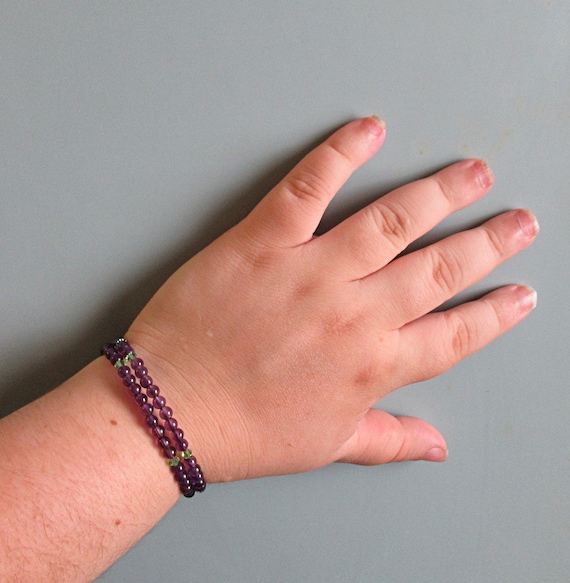 Pictured on my chubby, disembodied hand.
I've found and RT'd a few cool sciart pieces on Twitter, like most Mondays, but you should check
the #sciart hashtag
yourself and see what's new and cool! If you dig the little piece of sciart pictured above, you can cruise on over to the Kokoba Etsy shop and pick it up for you or someone you love.