The whole "circles" thing on Etsy wasn't necessarily a bad idea, but it could too easily go to crap. I found myself following people turned out to have incredibly dull taste, so my feed was stuffed with ugly coffee cozies and poorly photographed children's clothing and other things that weren't really of interest to me. I took the time to unfollow maybe two-thirds of the people I had been following, and suddenly my feed was full of really great, interesting items again. A shirt from
UpShirtsCreek
was one of them: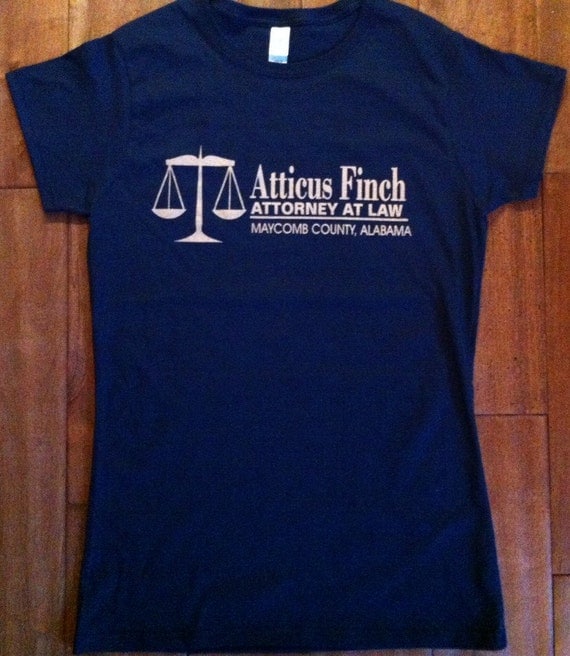 To Kill a Mockingbird
is one of my favorite books of all time. Atticus Finch, what a stand-up guy:
I wanted you to see what real courage is, instead of getting the idea that courage is a man with a gun in his hand. It's when you know you're licked before you begin but you begin anyway and you see it through no matter what.
I love the design of this shirt, too. I love how subtle it is; if you didn't catch the reference, it would look like the kind of design a real attorney would put on a t-shirt (if an attorney felt like they needed to advertise via t-shirts). But there's more than just literature references.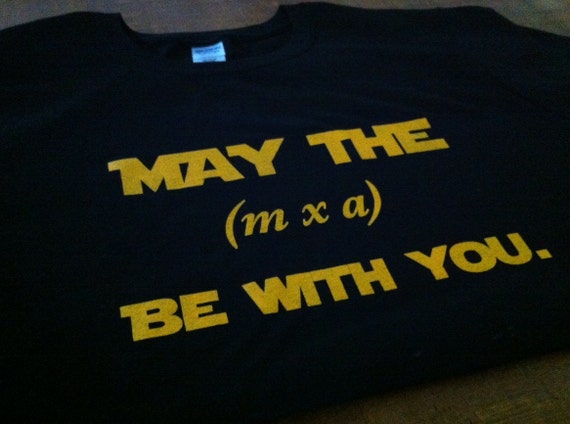 For your favorite physics enthusiast!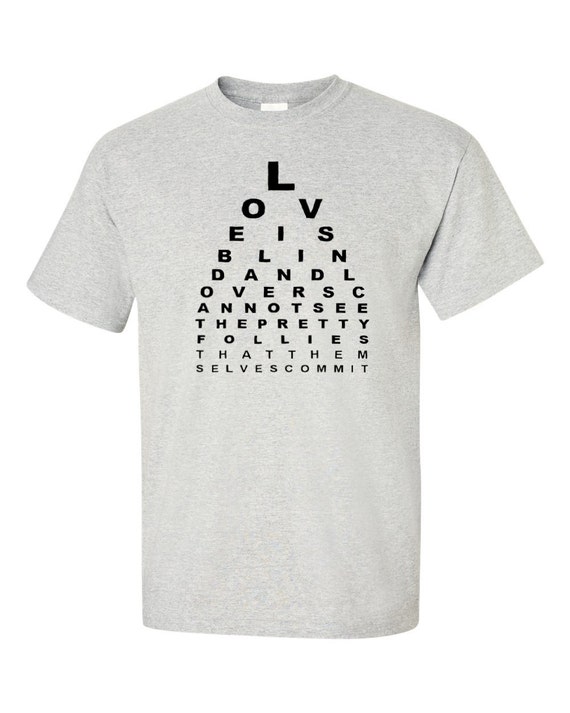 Okay, another literature reference, but the execution on this one is too good. In case you forgot the whole quote from Merchant of Venice: "Love is blind, and lovers cannot see / The petty follies that themselves commit."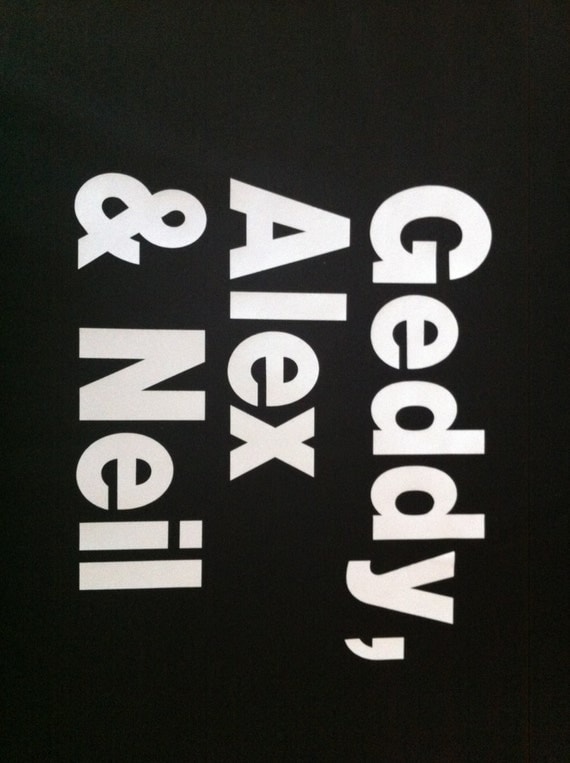 One of the more understated band fandom shirts I've seen. Even though I'm not a huge fan of Rush (or missing Oxford commas!), I like it.
A couple of these are definitely going to be gifts for people in my life. Maybe even myself, if I'm feeling generous. I followed
UpShirtsCreek on Facebook
to keep up on new designs, and you should too!