This is a Kokoba alpha release that I've always been pretty happy with. All credit for this design idea goes to my longtime Internet buddy (and occasional real-life hang-out buddy) Melissa. I was still thinking in series on strands when she suggested this idea with dangles instead.
This is one of the first ones I made after she tossed that idea out on a blog post or in a chat, and I still love it. A lot. Looking at it now, it also has a very Harley Quinn vibe to it (more like The Animated Series Harley Quinn than Suicide Squad, of course) and that was definitely unintentional when I made it but now I can't unsee it? All the more reason to love it! It's been in Etsy limbo for a while because I didn't like the photos I had originally taken; these aren't prefect but they're a step in the right direction, at least!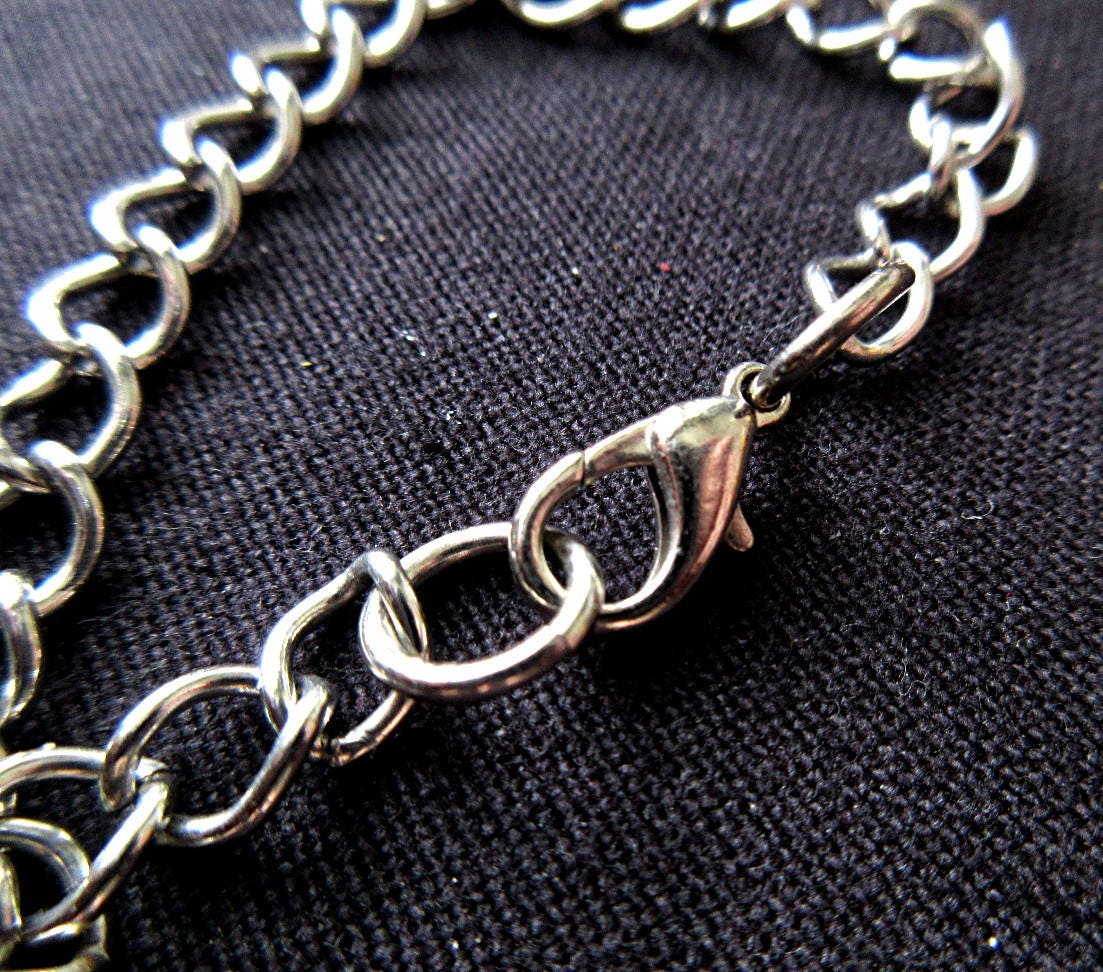 Chain and clasp detail
That chain looks large, maybe even oversized, but it's aluminum, so it has virtually no weight to it. The lobster claw and jump rings are a zinc/nickel/copper alloy, so they have a little heft to them, but the whole thing is pretty lightweight and comfortable.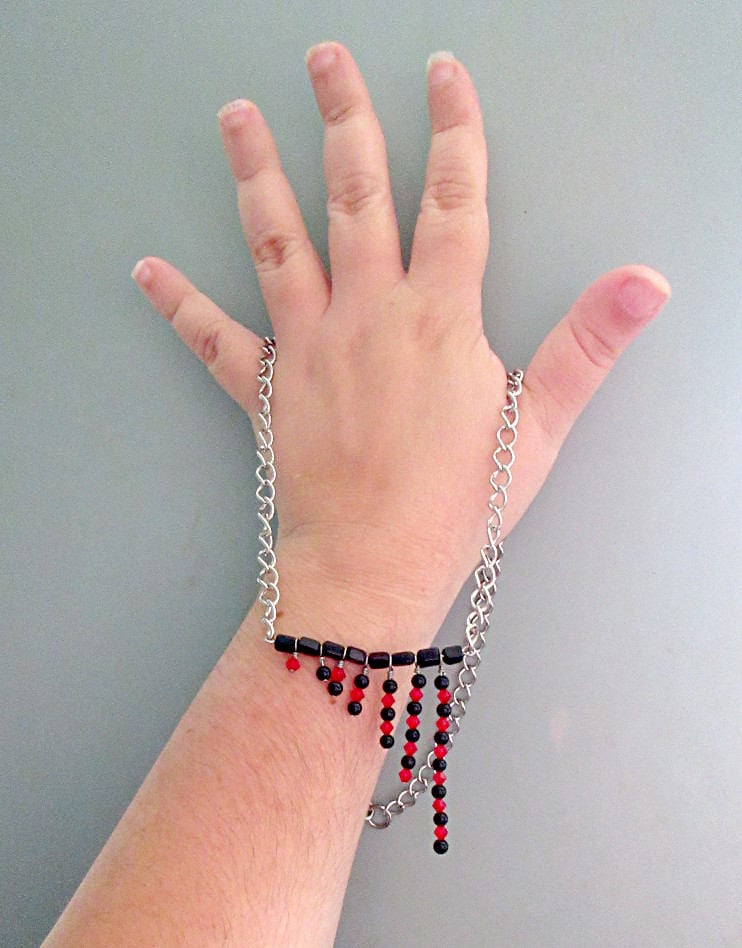 This is a longer piece. Each section of chain is 10 inches long, and the focal point is probably another 2 inches, so it it hangs like a longer piece. Just the kind of thing to layer over a t-shirt or, though it pains me to say it, a bulky sweater? (#WinterIsComing)