We are in the middle of summer and I am JUST. LOVING. IT. I'm a night owl but also a sun worshiper. (Do I contradict myself? Very well then I contradict myself. I am large. I contain multitudes.) I should absolutely write up about how I spent summer solstice, but that's another post. Today I want to share this cheerful summertime bracelet with you:
These are some old, old beads from what could easily be ten years ago, now? Have I really been at this for that long? Yikes! I'm pretty sure I gutted a Kokoba alpha release for this one, and I like how it turned out.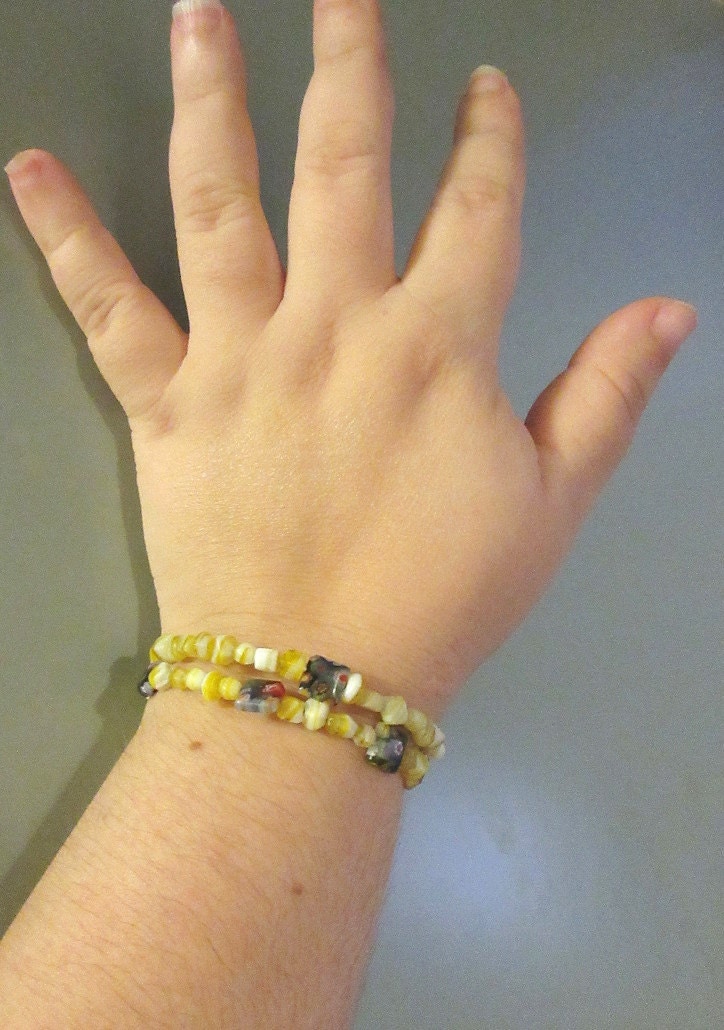 I'm always disappointed when a memory wire bracelet turns out on the short side—it's like, "Well, I should just make it a regular bracelet with a clasp, then!" And I like the multistrand look of chunkier memory wire bracelets that make it through multiple wraps. This one passes the test!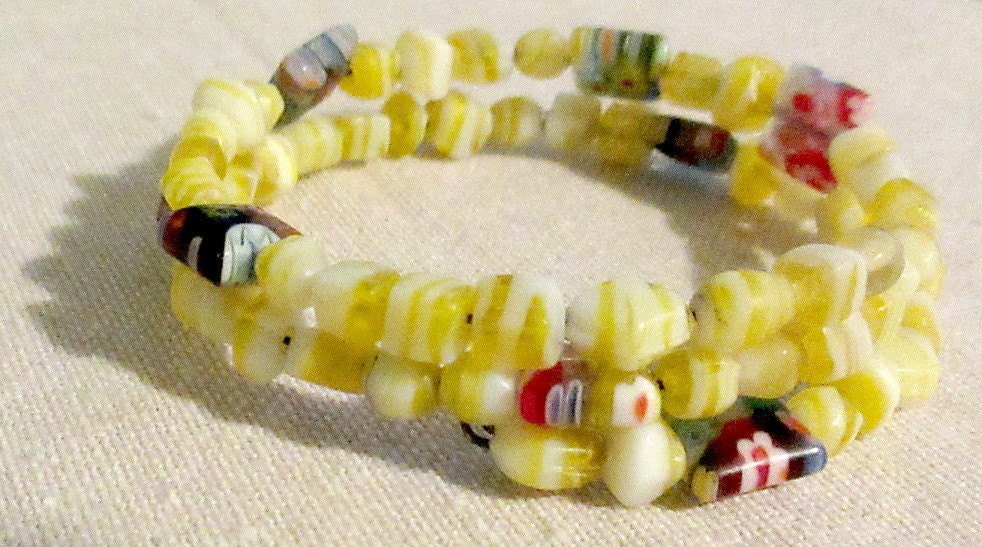 The yellow beads spell out the digits of
c
(in meters per second), while the floral beads act as spacers between each digit.
Bracelet available for sale here
! You can also pick up
other STEM-inspired bracelets
or browse other
physics-related wares
.