After I went on a little bit of a pi binge, I realized I needed to beef up the science sections of my shop. It's not just pi, after all!
This bracelet is in one of my favorite stones,
mookaite
. For some reason I hadn't really done much with it for a long time, but buying new beads (for SUPER SEKRIT PROJECT and otherwise) somehow inspired me to use other, completely unrelated items. I guess I just needed fresh inspiration.
I like how subtle this one is. Using just one stone for the whole piece has a really nice effect, especially with a stone as variegated and interesting as mookaite.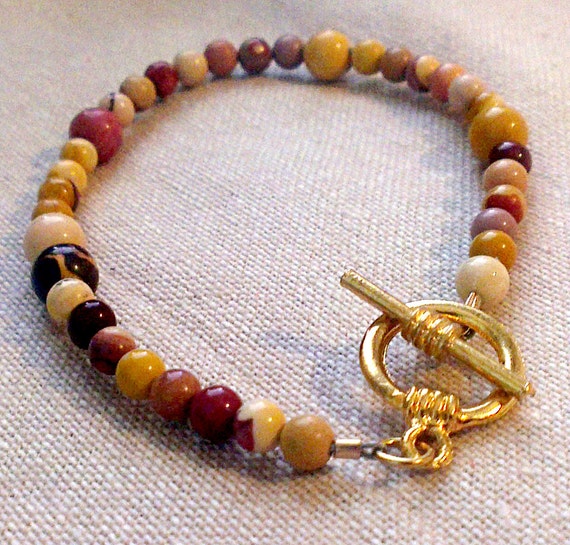 Mookaite Newtonian constant of gravity bracelet by Kokoba
The Newtonian constant of gravity (according to the latest CODATA values; physical constants are tricky things and are sometimes revised or updated) is 6.67408 × 10
–11
m
–3
kg
–1
s
–2
. Usually I try to photograph things so you read the number from left to right, but I goofed with this one. Oops! I also never use the scientific notation when I work with physical constants. It would just be overly long sections tacked on the end and that's not a look I really like.
If you like this beauty as much as I do, you can
treat yo' self
over at the store! There are also some lovely
#sciart
pieces over on Twitter. I'd also recommend adding
The Science of Illustration
to your blog feed for periodic science snippets (complete with illustrations).