I tweeted about this a few days ago and now I get to share it with you!
What happens when you need more necklaces, preferably featuring physics or chemistry, but are scraping the bottom of your bead barrel? You remember that you've been meaning to try your hand at lariat necklaces!
Lariat necklaces are named for their resemblance to
actual lariats
. Many are designed to be worn without clasps, which makes them naturally adjustable and versatile. You can simply wrap it around your neck a few times, or you can fold the length in half and slip the two ends through the loop (as pictured here).
This one is light enough to be worn as a chunky bracelet or anklet! It's all in the wrapping.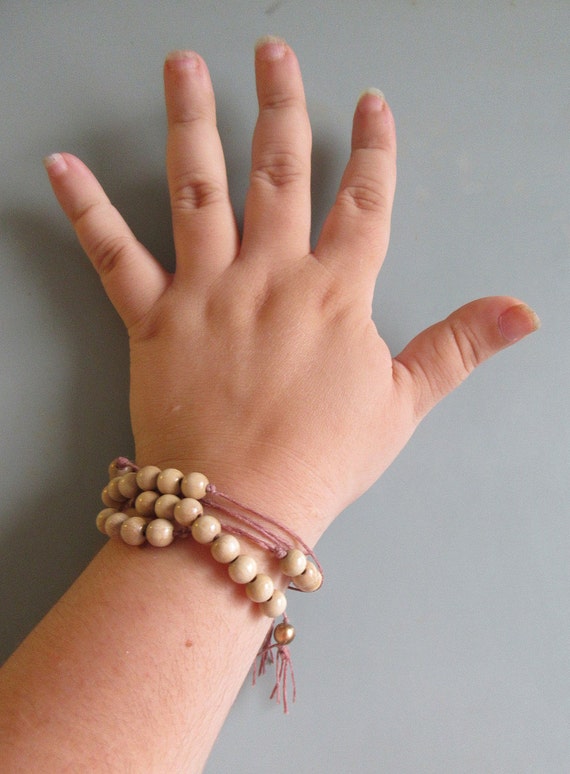 I think the earthy brown colors are a great match for this 70s retro look, but I intend to bring out a few designs in metal chain as well.
For simplicity's sake, I didn't do anything fancy with bead placement: the numbers are read from one end of the strong to another. Since people's necks are different sizes, and people have different ways of wrapping things, trying to space things so they'd be in the correct order when worn was not going to happen. That's okay; sometimes it's fun to be a little more subtle and abstract!