This is straight-up one of my favorites in the shop right now, and I don't understand why it hasn't sold yet—or at least why it doesn't have more hearts/views/etc.
Red Creek jasper is one of my favorite stones these days. I love the warm, earthy colors and the marble-like striping and variegation in almost every piece. It's the kind of stone where you don't need to do much with it; you can just Mother Nature do all the talking.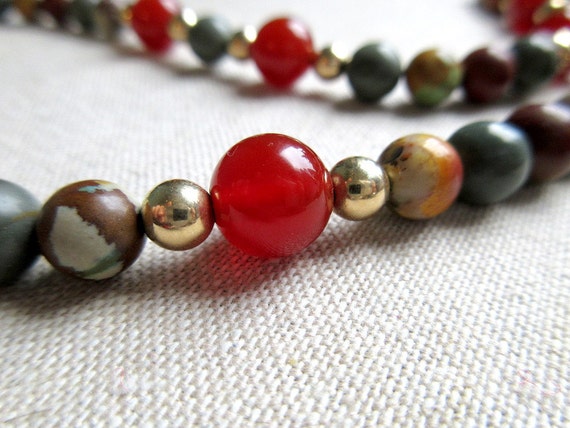 The spacer beads in this piece are carnelian and gold-filled beads. The clasp is also gold-filled. I usually prefer base metal, but once in a while you want to make something a little nicer. And I think this humble little jasper is nonetheless gorgeous enough to deserve a treat.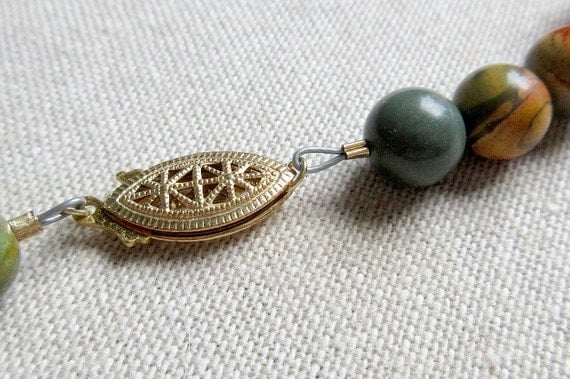 I think now's a good time to remind blog readers that the code BLOGGETTE will get you a 15% discount on any purchase in the store, including this beauty.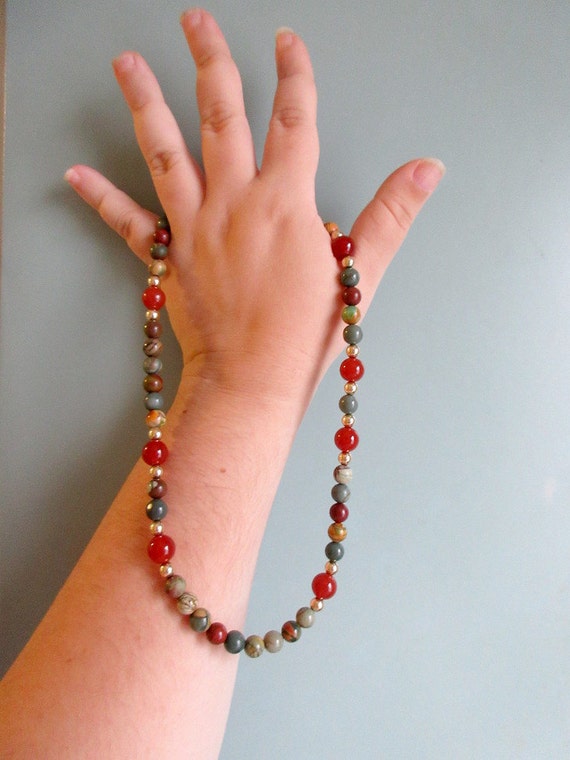 I just love this necklace so much! I might make another version for my own personal consumption. Such cozy fall colors!