Hey kids, how you doing? I dropped off the face of the Earth for a while. Good thing I have my Etsy listings set up to automatically relist things as they expire! I'm working on some more chainmaille pieces but it's going to be some time before I put them up in the shop. Here's some chemistry #sciart jewelry to whet your appetite until then!
These are glass faux pearls I received from a friend a while ago, when she was cleaning out her jewelry box. I gratefully accepted the free goodies and turned out quite a few pieces with them. This necklace is just of maybe 4 or 5 from that same batch.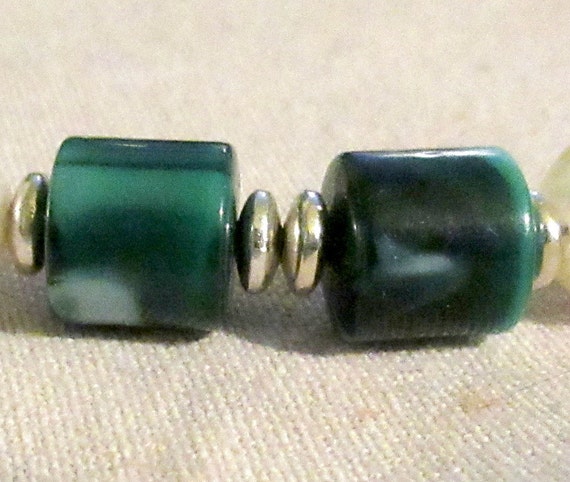 I prefer gemstones (or even glass) to this kind of lightweight plastic material, but it does have its place and advantage.
I'm also thinking about what kind of jewelry I want to tackle next. Well, I guess I'm always thinking about that! What techniques I want to try, what fields within science I want to tackle. I'm staring down a prototype for a full adder circuit I haven't shared yet here (because I want to lengthen it a little). Maybe that should be my next step. I love rocks and gems and beads, but there is something about chainmaille that is really fascinating me at the moment.
Still, though, beading is my first and deepest love, so I'm sure I'll be stringing again before long!