There is a weird gender divide around jewelry, particularly when it comes to beaded things. Somehow jewelry by default has been codefied as femme-by-default, with unisex or men's jewelry needing its own special categorization
and
design aesthetic. And while I think that men should get to wear whatever they want, right alongside women, I still recognize that we have arbitrary gender standards for the most trivial things—so once in a while I try to branch out from beads into other media, to target men as well as whatever spectrum of butch-presenting genderqueer punk rock riot grrls nerdcore people who are out there who want something a little more androgynous.
The struggle is real.
One of those solutions I've found has been through chain. I hoarded up on some bulk chain ages ago to play around with, which led me to develop what I call
The Second Variant
of my jewelry. I don't have as much of this as my typical First Variant stuff, mostly because I went a little overboard with using bulk chain in other designs and now need to restock. For now, I just have a bracelet and a necklace set. (Bracelet coming soon in another #TBT post.)
It's not necessarily my style, but I still like the look. The different kinds of chains, the different amounts of strands, and the jump rings between sections add interest and variation to what would otherwise be something uniform and repetitive.
As you can see in the picture, I actually used three different styles of chain: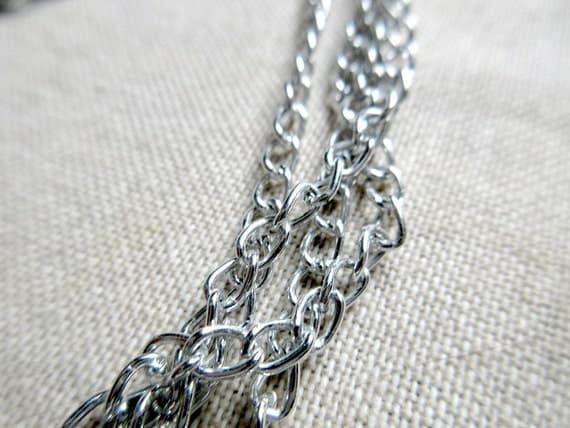 Light curb chain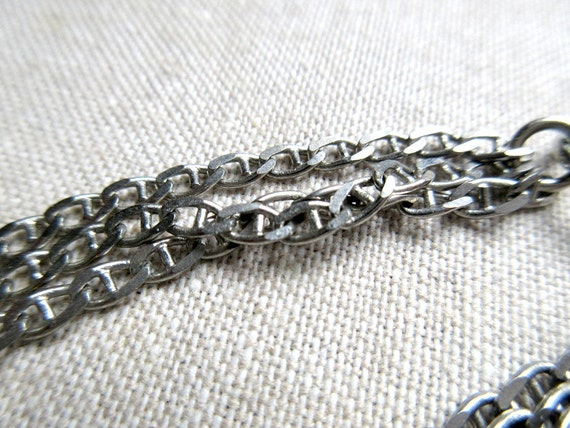 Flat anchor chain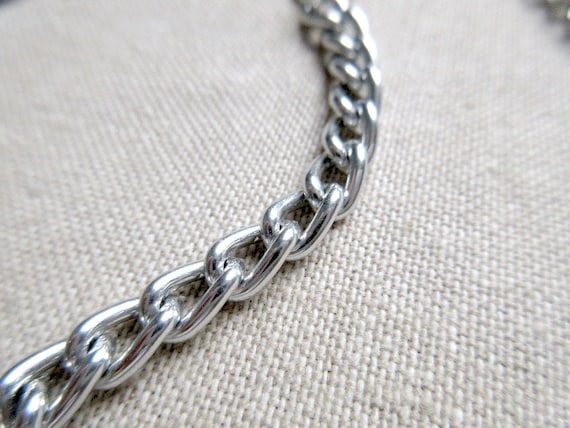 Heavy curb chain
The curb chains are both aluminum, so despite the sometimes bulky appearance of the necklace, it is surprisingly lightweight. The only portions that have any significant weight to them are the base metal sections: the jump rings, the clasp, and the flat anchor chains.
Sometimes I toy around with the idea of using chainmaille in this sort of design, but I think it has the potential to get very bulky very fest (unless I use relatively small rings). I don't know. I might still try it, just for funsies. After I rework all of this back catalog!