Big ups to friend and former coworker Kelly, who dropped a whole load of old jewelry off with me with the explicit instructions to salvage them for parts and make something new out of them. This is one of the lovely Frankensteins that resulted from those parts.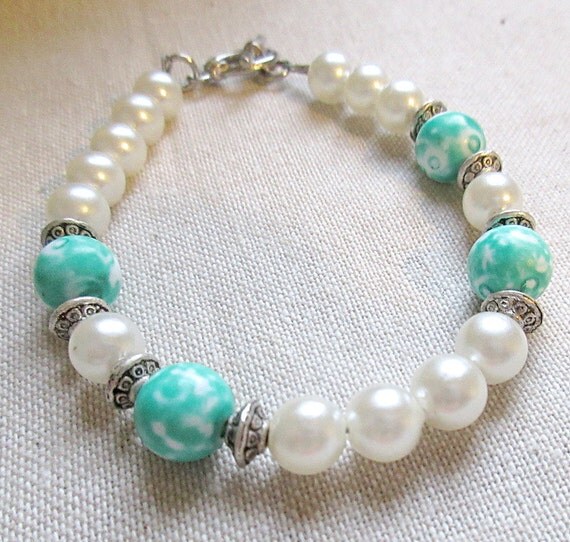 Faux Pearl and Green Marbled Clay Pi Bracelet by Kokoba
I should note that I normally stage my pieces so that you can read the numbers from left to right. This one got flipped and I don't have time to take new photos when these are otherwise serviceable, so it stays, but it bugs me a little bit!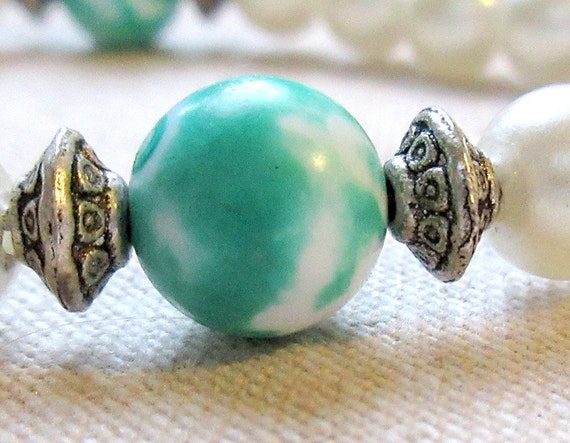 I'm not 100% on the provenance of the green marbled beads, but they are light to the touch the same way that polymer clay beads are, so I expect that they're made out of something similar. The faux pearls are plastic with a coating for that faux pearl shine.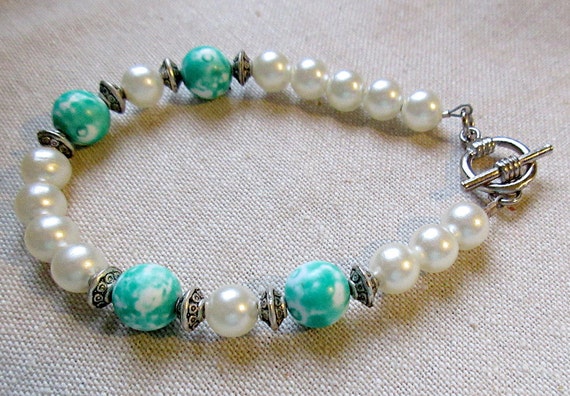 The clasp and all of the metal beads are your standard base metal alloy (copper/nickel/zinc) and come from my own stash rather than anything repurposed.