As it turns out, when you have three jobs, it's hard to do all of them really well simultaneously! I listed this
neon Fibonacci necklace
in the shop weeks ago? probably? but am only posting about it now.
This is a Kokoba beta release. I'd date it as around 2010 or so? Hence this post going up on the Throwback Thursday tag. It's definitely not to my usual style now (so busy! much bright! very color!) but I appreciate the sentiment it's coming from, especially with the drab, dark days of winter in Stockholm staring me down yet again.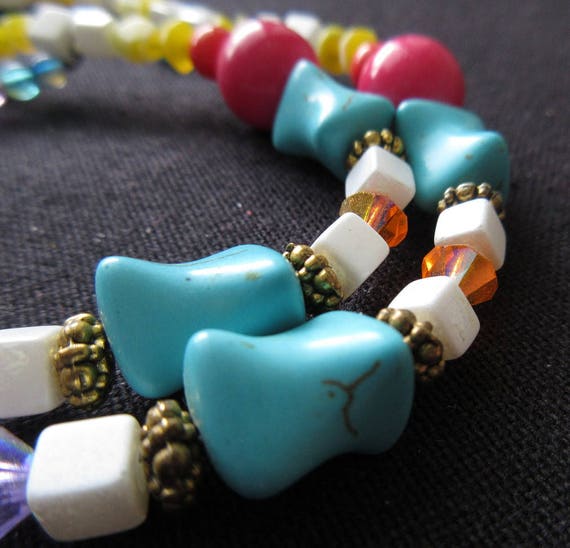 And I'm not trying to throw shade on you if this is is your style. If I thought this was genuinely hideous, I would have cannibalized this necklace for parts and never spoken of it again. Even if I wouldn't make it today, it still has a certain charm to it.
Like, I can't deny that it has a funky Miss Frizzle vibe to it, and quite frankly I think the world needs more Miss Frizzles. Be the Miss Frizzle you want to see in the world!