This is another Kokoba beta release, so probably from around 2010 or 2011. First it was stuck in storage in the US, then I brought it to Sweden and it languished in different storage for nearly a year before I got around to photographing it. And then it took another month to list it, and a couple extra weeks to finally write up this blog post.
Well, better late than never, right?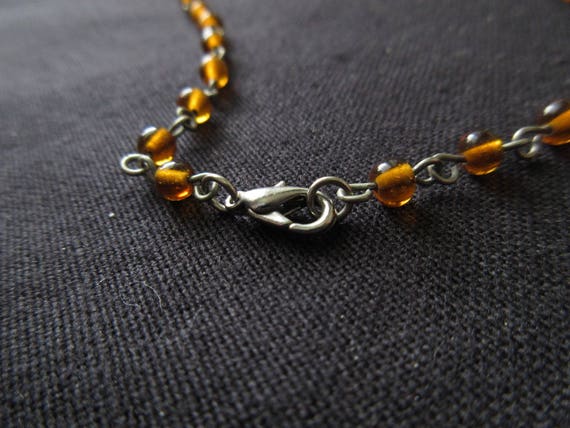 I like the look of this necklace a lot. I don't usually work with bulk chain, and I don't know why, because every time I do I like how things turn out.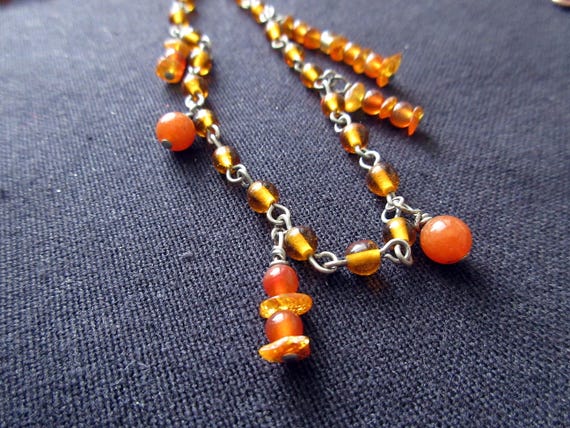 This necklace features glass beads in the bulk chain, and then carnelian, red aventurine, and genuine amber chips in the dangles. Which "spell" out the digits of pi, but you knew that already from the name.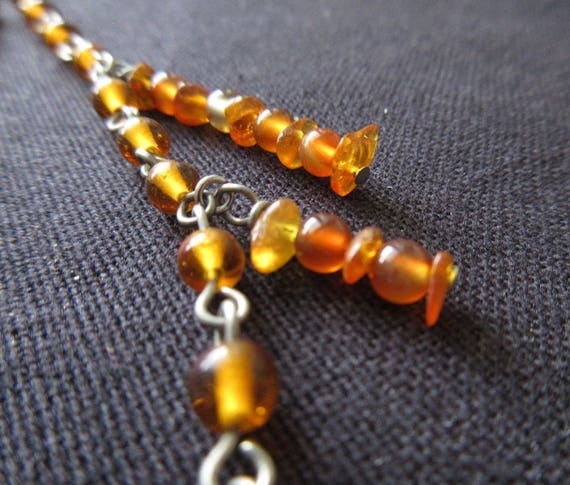 Fall is almost over but you still have time to enjoy these cozy oranges while you sip your PSL (or enjoy the One True Fall Beverage, apple cider). TREAT YO' SELF!