I'm categorizing this piece under the Throwback Thursday label because, while the bracelet itself is relatively new, it's a destash attempt to use up some very old stock in the ol' bead box.
The reds turned out very weird when trying to photograph this one. I don't know if it's the combination of weak, pale daylight (#WinterIsComing) with the overhead "warm white" LED and fluorescent bulb in my office/the itchen, or if there's something about cherry red that's hard to capture or if I did something funny to my settings, but the first round of pictures of this bracelet came out looking hot pink.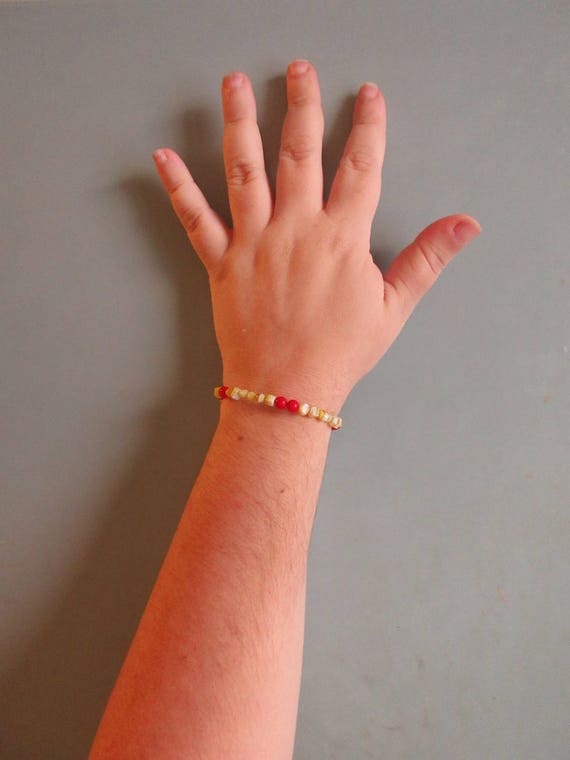 All the beads involved are Czech glass. The yellow ones have a cool stripeyness to them that doesn't show up well in the pictures.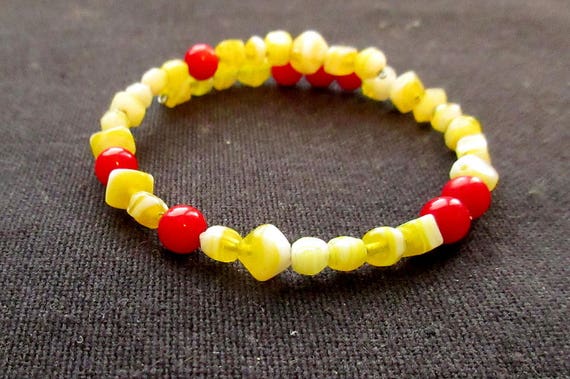 It's the yellow beads that "spell" out
h
(
Planck's constant
), as per the latest CODATA value. The red round beads are the spaceholders in between digits.